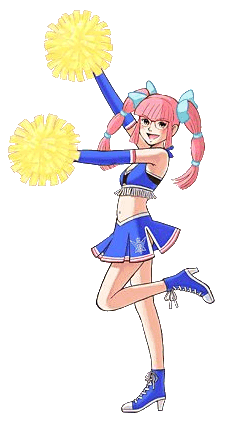 Aoi Kanda is a member of
The Cheer Girls
. She is probably one of the most popular characters in the series. Aoi is also known to be clumsy, as seen in the pre song scenes (such as dropping a ton of boxes in a factory, or spilling her food near the matsuri race start line). She is extremely intelligent, speaking 6 languages and has a PhD in Latin.
Ad blocker interference detected!
Wikia is a free-to-use site that makes money from advertising. We have a modified experience for viewers using ad blockers

Wikia is not accessible if you've made further modifications. Remove the custom ad blocker rule(s) and the page will load as expected.